O.S.P BUZZ ZERO TWO "BEAT" STRONG
RUBBERJIG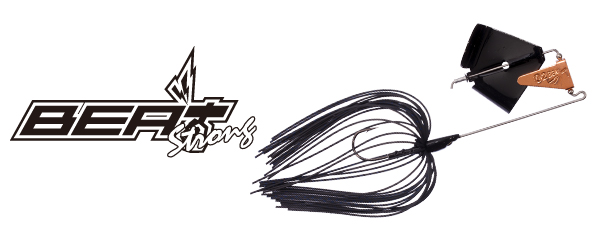 | | |
| --- | --- |
| Weight | 3/8oz |
| Skirt | Thick living rubber model |
| Color | 3colors |
| Released | July - 2015 |
can catch big bas.
02 BEAT STRONG is a cracker type buzzbait that sought for "sound" to the fullest which intimidates bass and elicit bite by reaction
To generate strong sound, 02 BEAT STRONG equipped brass cracker instead of aluminum cracker. It has good ability to intimidate bass with high-pitched metallic sound and to tempt bite. Plus, 02 BEAT STRONG has thick living rubber which is very flexible and generates dynamic action of the whole body. So it creates delicate action as if each rubber is alive.
Dynamic action of thick skirts and brass cracker which generates high metallic sound has produced No.1 buzzbait. It has power to catch big bass because it intimidates bass and elicit bite. Original 02 BEAT has that power but 02 BEAT STRONG has more.
Kotaro Kawamura talks about 02 BEAT STRONG
Originally, buzzbait is effective against big bass. Among them, 02 BEAT STRONG has ability to intimidate bass and make them bite. It utters high-pitched metallic sound when brass cracker hits large propeller. Generally, the lure that has intimidation power can catch big bas.
The reason I tied thick rubber to 02 BEAT is I like to fish with 01 STRONG JIG which has thick rubber. When I retrieve it simply like swimming jig, it twists very lively. I like that movement and it really attracts bass very much. Then an idea flashed "This movement must be good for buzzbait?".
Immediately I tied thick rubber to 02 BEAT and I watched the action from the side window of swimming pool. Flexible skirt trembles as if they were alive and I was surprised by its voluminous feeling. I had an intuition " This surely works for big bass".
I tested it only to know that the reaction of big bass is apparently different. I caught 3 fish over 45cm including 50 over in a row. That was the first experience for me.
The lively movement of thick skirts and high-pitched metallic sound enhanced intimidating power which 02 BEAT originally had. So it became go-to-bait for me.
When you want to catch big bass, it is reliable. And it tempts bass with strong appeal power even when water gets muddy.
DETAIL

Thick living skirt
It is voluminous and flexible. Entire skirts move lively as if each rubber is alive. But too much tying is not good because each skirt interferes and spoils action. So in order to keep moderate volume and ideal swimming action, 02 BEAT STRONG tied only upper skirt.

BEAT cracker
As a result of pursuit of "volume" of buzzbait, we went back to the origin named "material". Most of the material of existing cracker is aluminum alloy. Mass of aluminum alloy is lighter, so the volume of sound generated by hitting prop is not satisfactory at all.
So we checked every material to make the most of the impact sound of cracker, we reached the conclusion, namely brass material. This material has hardness compared to aluminum alloy, produces strong sound when it hits prop. Generally, brass is used for instrumentals or bell for warning bears, so this material is good to create "volume". BEAT cracker realized the unknown region with a sense of presence and impact sound which no other bazzbait has.

Rear center of gravity
By placing the weight between head and worm keeper, center of gravity was set in the rear. And so, its stable flight attitude and castability surpass head hitter type.

Surfing head Ⅱ
Head is wide and flat , and was designed to imitate shad. Bottom shape which is just like hull (ship bottom) contributes to floating ability and it easily dodges floating structure. Thus this lure has the basic ability of buzzbait at its highest level.

Prop
In comparison of weight of cracker, BEAT intentionally adopted quite heavy part=1.4g, whereas aluminum cracker=0.6g. To create strong hit against heavy BEAT cracker, large size prop was adopted. It performs high floatability and big splash. This prop is indispensable for synergy effect to maximize the merit of BEAT cracker.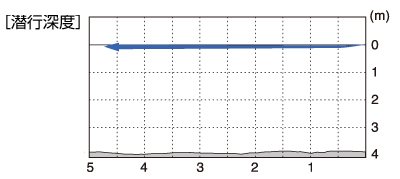 Item list
O.S.P
O.S.P SALTWATER
O.S.PWORKS SECONDARY
WORKS LOCO