ASURA O.S.P DURGA73 SP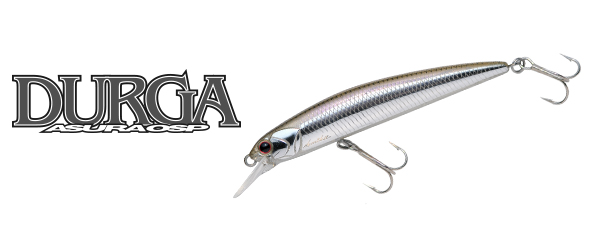 | | |
| --- | --- |
| Length | 73mm |
| Weight | 4.7g |
| Type | Suspend |
| Hook Size | #8 |
| Color | 10 |
| Rereace | Nov - 2018 |
Easy to Jark
Sometimes 7cm class minnow brings you tremendous catch regardless of the type of field and season because it is almost the same size as bait like pond smelt or other bait. However, slender silhouette peculiar to Minnow was difficult to secure sufficient weight, so, it was difficult to cast, only handled with spinning tackle. "ASURA O.S.P DURGA73-SP " is a standard minnow which has basic performance like casting distance and action response and maneuverability, and so you can use baitcasting tackle.
"ASURA O.S.P DURGA73-SP " has ultimate casting distance among the same size minnow. That is the reason why it brings more catch. You can cast from a distance to avoid fishing pressure. Then you can aim at far away spot from bank and you can search feeding spot like sand bar widely. 7 cm class minnow is often used under high pressure condition. So "ASURA O.S.P DURGA73-SP " reduces excessive rattle effect of moving weight ball by adopting magnet type center of gravity transfer system as the first ASURA series. It is equipped reliable #8 hooks on the front and the rear because it often catches big fish at pond or major field. But the hooks do not hang on the back of the lure. It swims horizontally to perform real bait fish. So it generates eager bite like bass swallow the whole bait. It creates high pitch wobble roll action when you retrieve slow or fast and that vibration transmits to rod tip clearly. So you can grasp the state of the lure precisely. If you twitch it, it entices bass bite by showing irregular dart action towards upward twisting its body with sharp flashing left and light. Thus "ASURA O.S.P DURGA73-SP has equipped with high-level performance for easy-to-use fishing and reconstructs the 7 cm class Minnow strategy.
Diving depth
Spinning tackle (fluorocarbon line 4lb) 1.4m below the water surface.
Bait finesse tackle (fluorocarbon line 8lb) 1.2m below the surface of the water.
DETAIL

movable weight for magnet
Two small weights which slide inside the body reach near the tail, enable you accurate and long cast with stable flying posture.

Full flat body
Flat side concept minnow originated from ASURA creates more flashing effect and water drive than round body minnow. More than 10 year's data of fish catch proves its technology. Because of its wide capacity it can be equipped with maximum weight (compared with the lure of same length × width × height) and contributes long castability.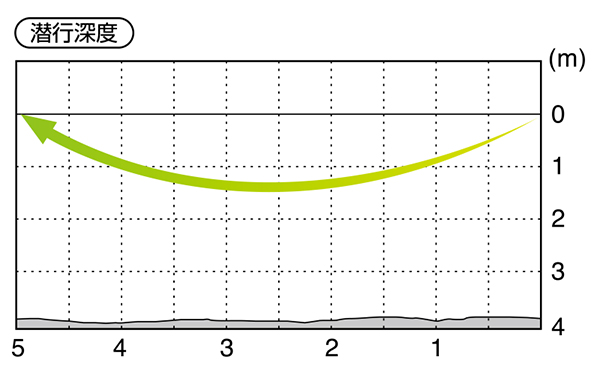 Item list
O.S.P
O.S.P SALTWATER
O.S.PWORKS SECONDARY
WORKS LOCO