With spring finally here, it's time to pack away those heavy winter blankets and get to fishing.
This past Saturday and Sunday was the annual 「LURE FESTA in SENDAI」fishing show!
(BTW: It was great to meet and greet so many OSP fans and enthusiastic anglers! )
While at the show, I met up with a local fishing charter service( EARNEST) and planned for a trip out with him yesterday.
Wasting no time, let's get to the action! I don't have much to say other than yesterday was damn awesome !
I got to fish with O.S.P CEO T.Namiki and also tape an original O.S.P YouTube video together! We were fishing for greenling using O.S.P's fine line-up of soft baits.
I started off the action by catching a monster sized greenling on a 1/2oz jig head rigged with an HP SHADTAIL 3.1″ Man talk about fight! This guy was dodging the guides net for about 2minuets!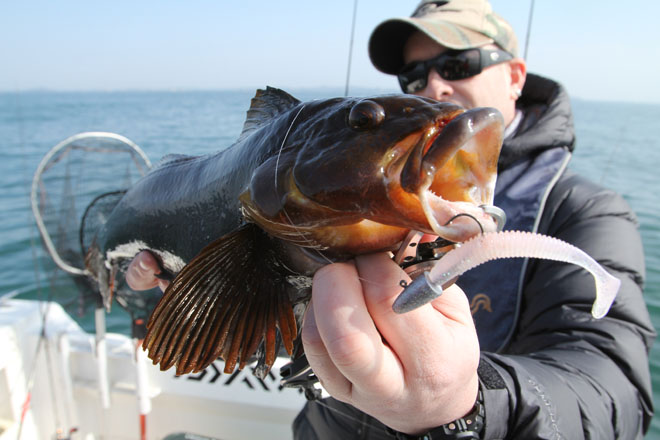 Shortly after landing that first fish it was all out madness! Both myself and T. Namiki just tore them up using a wide variety of lures( DoLive Craw 3″, HP SHADTAIL 3.1″&3.6″)Catching fish after fish until our arms were dead!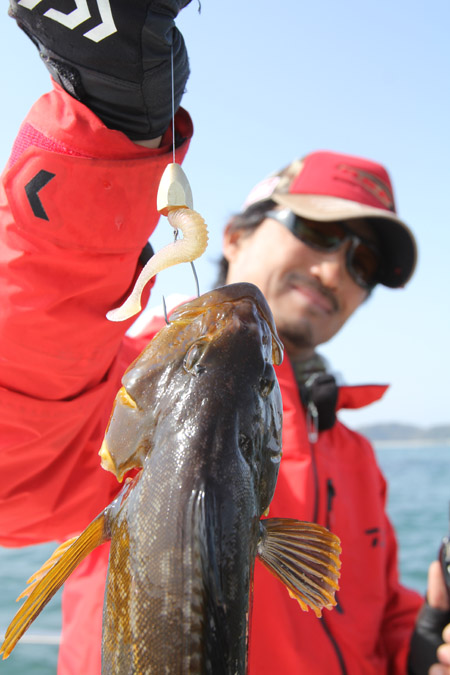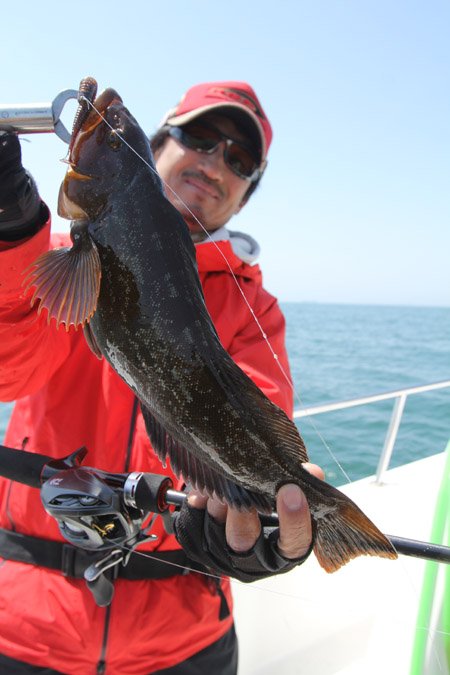 I don't want to spoil the video, so please stay tuned to O.S.P's website for its release!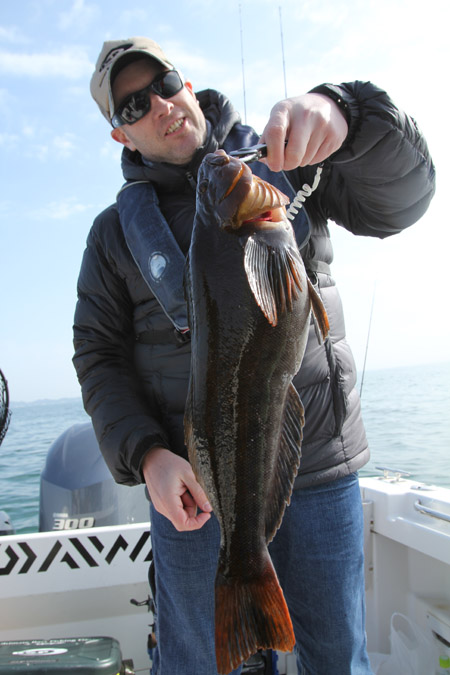 Until next time, Tight Lines!