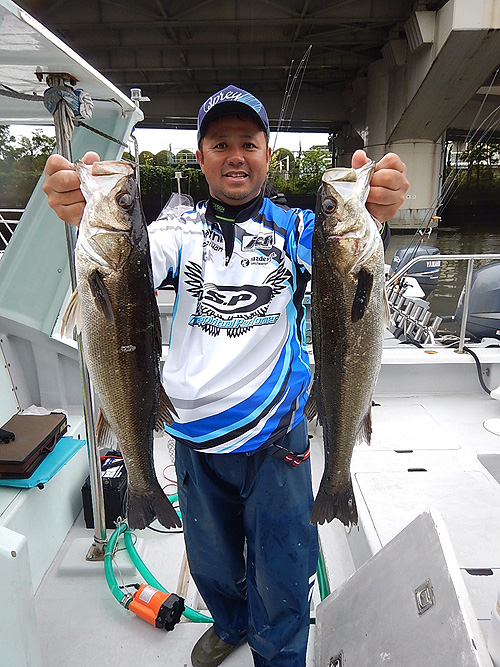 Tokyo Bay Boat Seabass tournament aka BST was held on 17th May, 2016. That was the third event of this year and O.S.P pro staff Masaaki Endo won with total length 262.5cm (5f).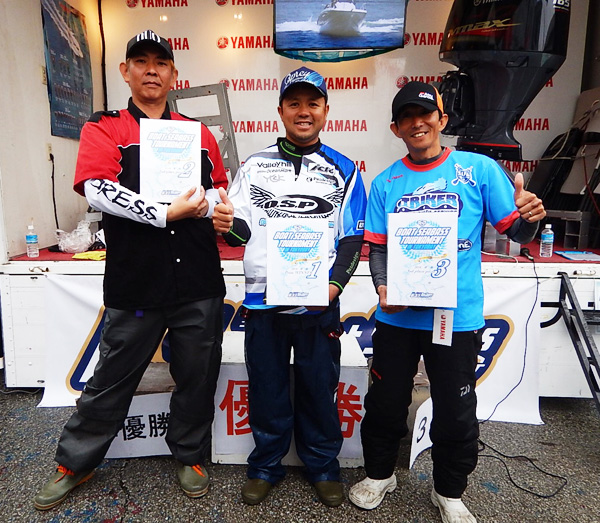 This is Endo's comment.
It was a rough and gusty day almost 10m wind speed. I narrowed down the spot after practice but I headed for different spot to avoid fishing the same spot with other anglers.
And I decided to fish weed area and traced weed edge. Then caught 3 fish with Rudra. Then I moved to some spot near Futtsu. I got bite as I expected by retrieving Varuna at the edge of break line. There were a lot of sardine in this spot. That is why I used Varuna because it dives deep enough.
I used Rudra and Varuna properly. To search the spot I used Rudra and to let it dive deep I used Varuna.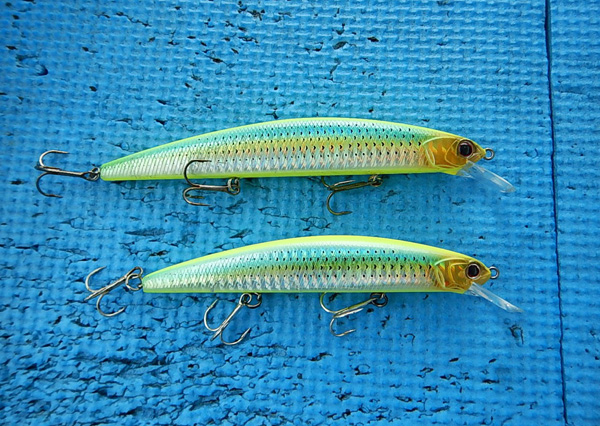 As for color, I selected natural color and new color coming this July. I fished with these colors but all I caught with new color " Island Cruise Double Chart Conoshiro " I really think that is a good color.