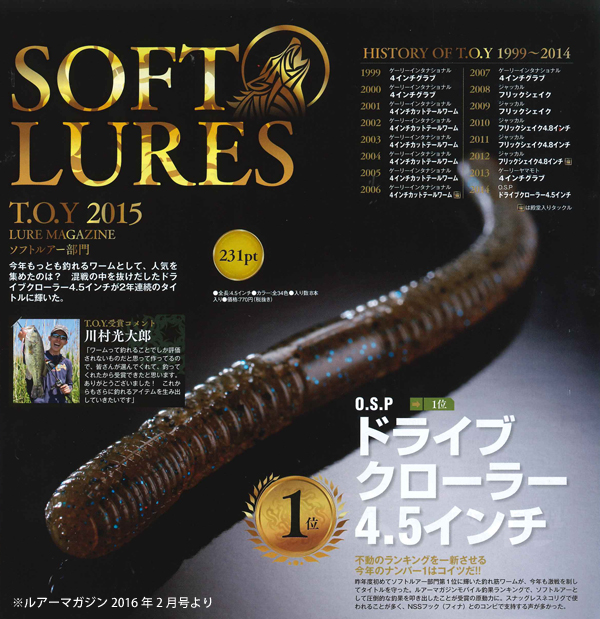 " Tackle of the Year (T.O.Y)" is one of the popular articles edited every year by "Lure Magazine" of Naigai Publishing Company.
A lot of readers pay high attention on the articles because it announces items which created topics each year.
Do-live crawler 4.5 became No.1 soft lure of 2015 T.O.Y 2 years in a row.
And Do-live stick 3.5 became 2nd. So, O.S.P soft lure has made 1-2 finish in T.O.Y.
Moreover Do-live Shad 4.5 became 5th. This is surprising because 3 O.S.P items were nominated among top 5 of soft lure division.
We appreciate big support from many anglers.
See Lure magazine February issue for more information.