In June 2023, Toshinari Namiki went to Korea. His reason for going to Korea was to participate in the LFA Open Tournament at Lake Andong, a major lake, and to attend an O.S.P. fan event.
On June 2, they visited Andong Lake. Many anglers were already fishing at the lake for practice. Toshinari Namiki and Kodai Hayasi, an O.S.P. pro staff member, were paired up for the tournament. He is an expert angler who has caught many big fish using the Shad Carolina Rig with O.S.P's HiguCut Shad Plug and the Reaction downshot rig with dice rubber.
Toshi and Kodai checked the topography and locations of Andong Lake with the help of O.S.P. Pro staff in Korea.
They were able to get fish to respond at several locations, but they found that large rocks where the current was hitting them were the most likely spots.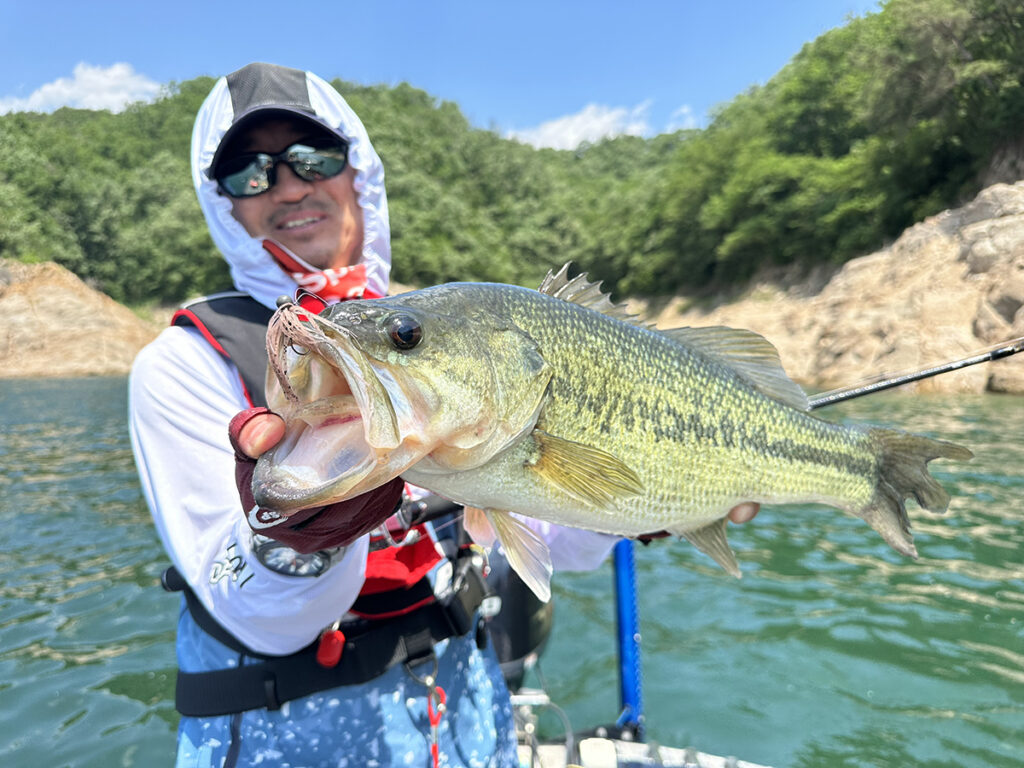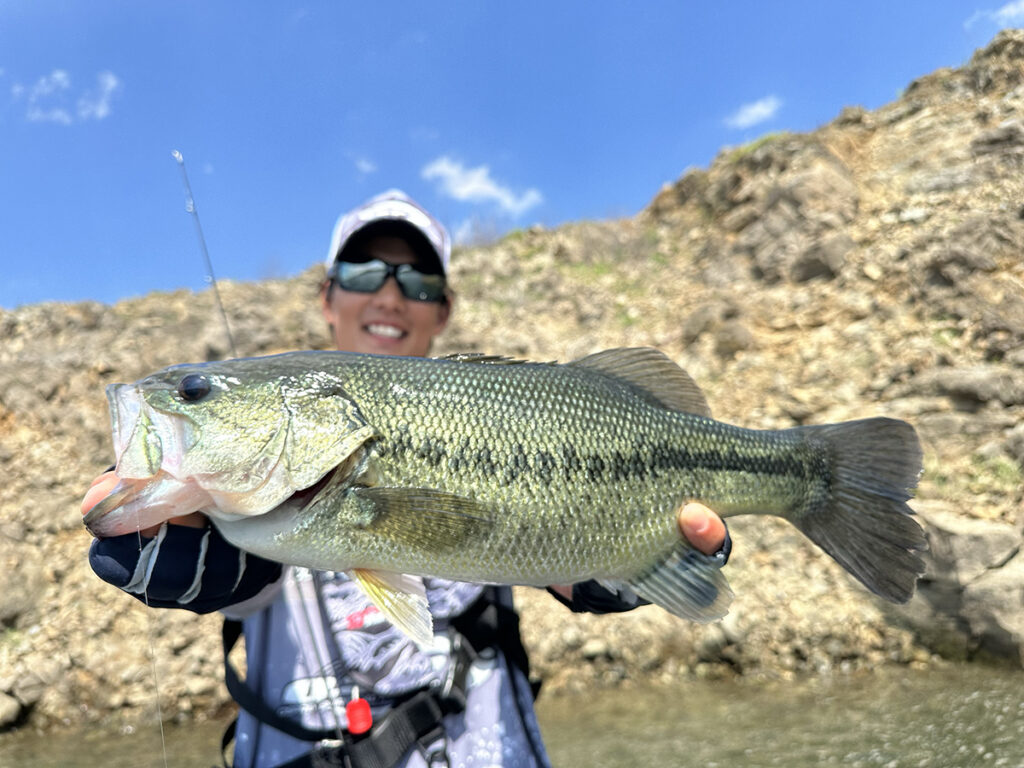 On the day of the tournament, June 3, there were over 100 boats on Lake Andong. As he was about to launch his boat, there was an electrical problem. But Park, an O.S.P. pro staff member from Korea, fixed it and we were able to leave safely.
In many of the places they checked in practice, other players were already fishing. However, they were able to go in after where others were fishing and catch fish. Because they used O.S.P dice rubbers. That little soft bait, 12 mm in diameter, has so much power. They were able to catch some nice fish using the down-shot rig.
As a result, they were able to catch 5 fish. Their total weight was 7540 grams, which placed them in 5th place. It was a great experience for us to fish in this great tournament. We would like to thank all the players and everyone involved.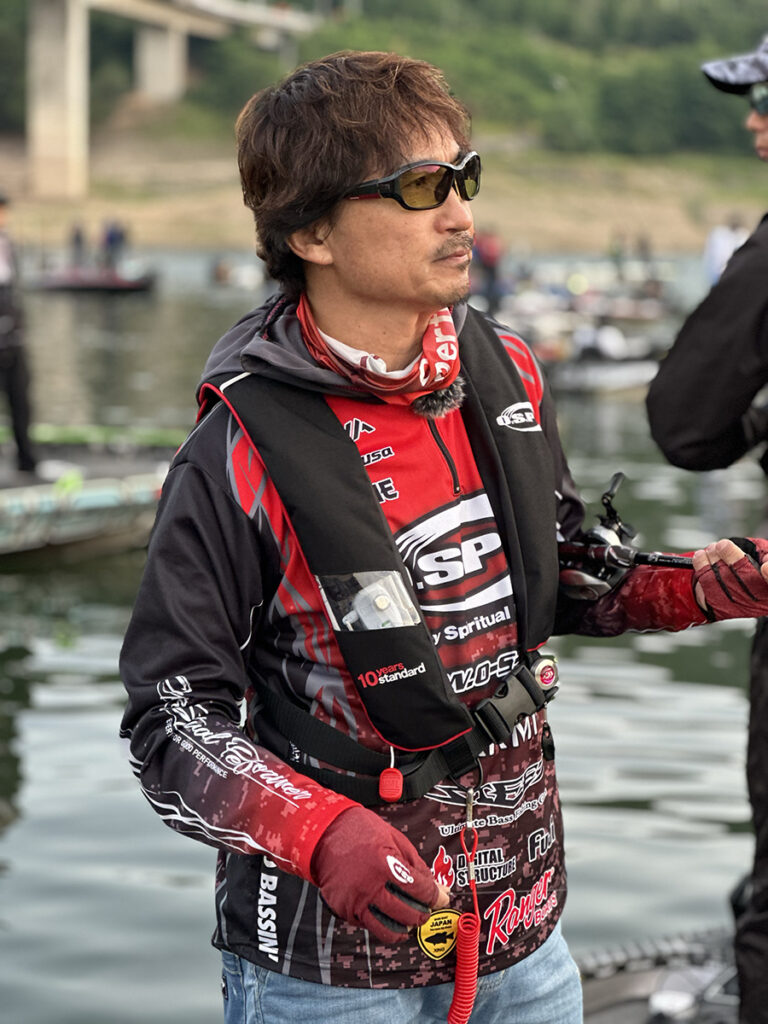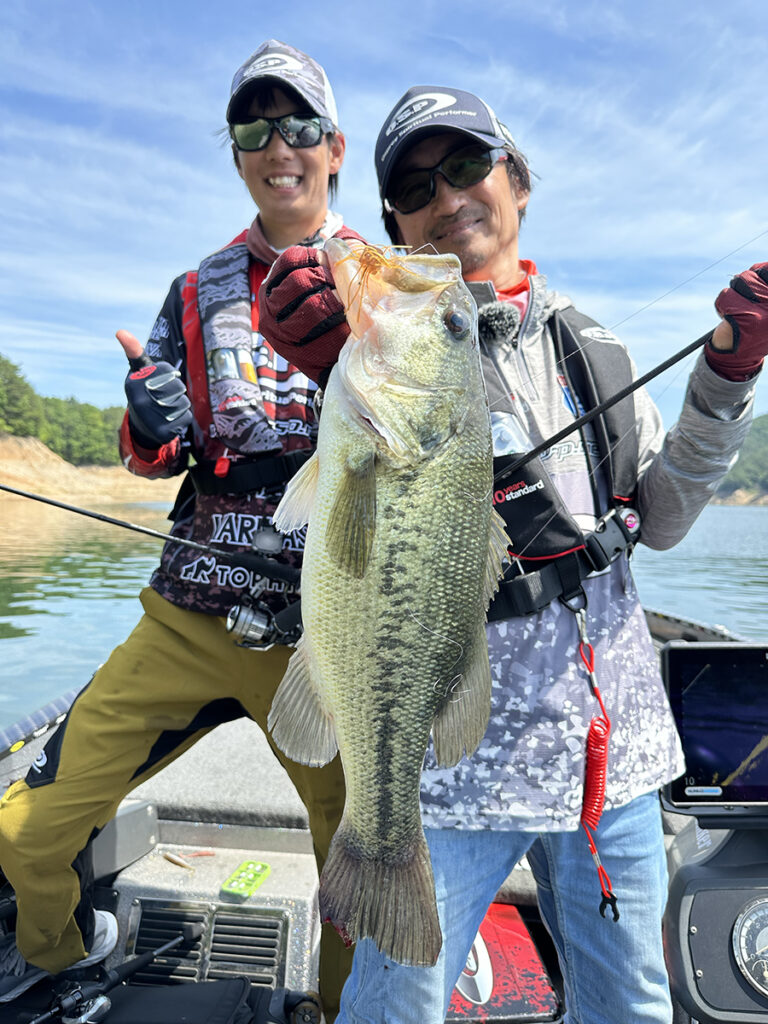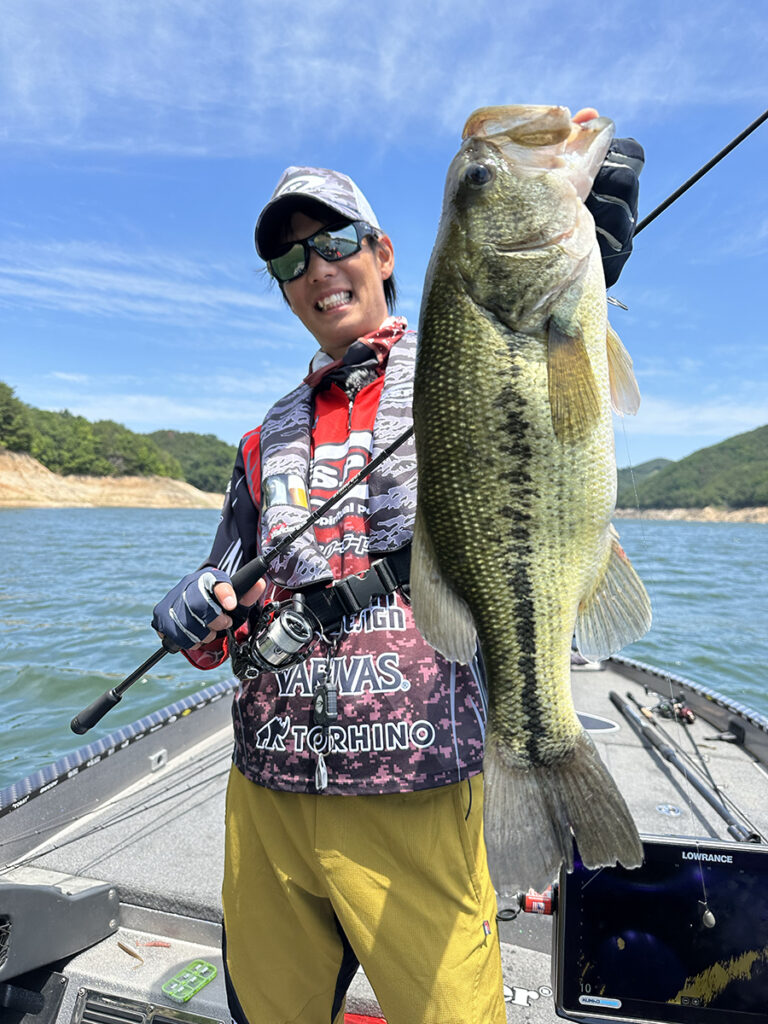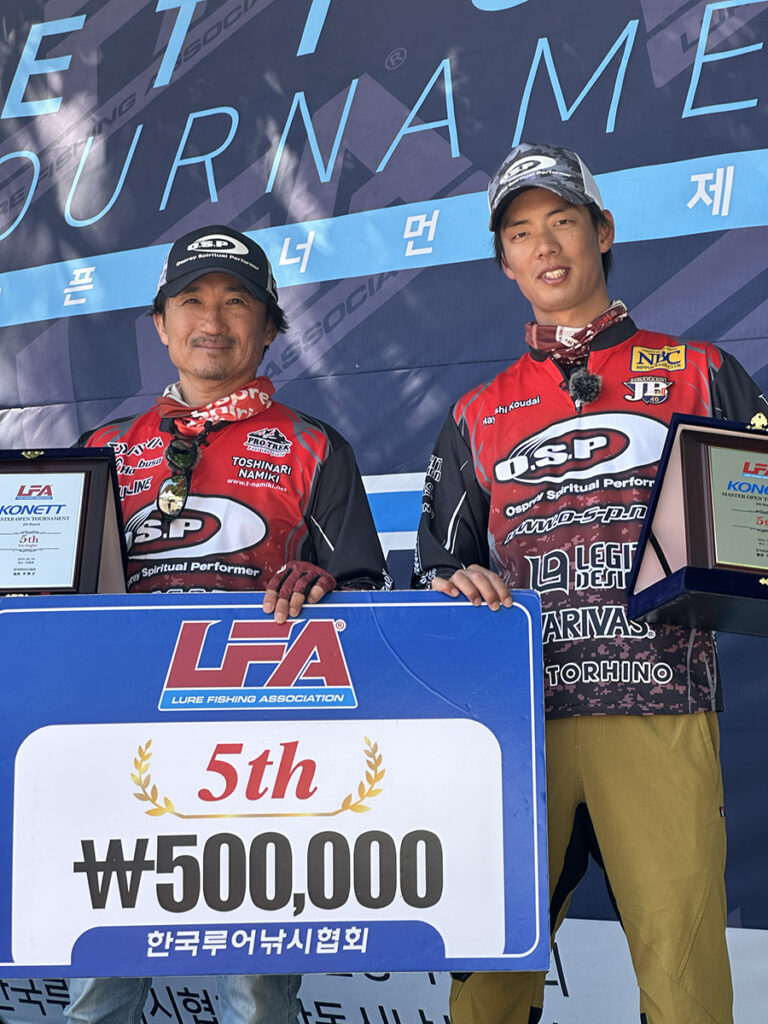 On June 6, an O.S.P. fan event was held at Lunker, an O.S.P. distributor in Korea. 130+ participants visited Lunker for a seminar by Toshi and Kodai and a lecture on casting lures in the pool. Many of the participants were interested in the dice rubber demonstration. It was a fulfilling event as we were able to interact with many O.S.P. fans in Korea.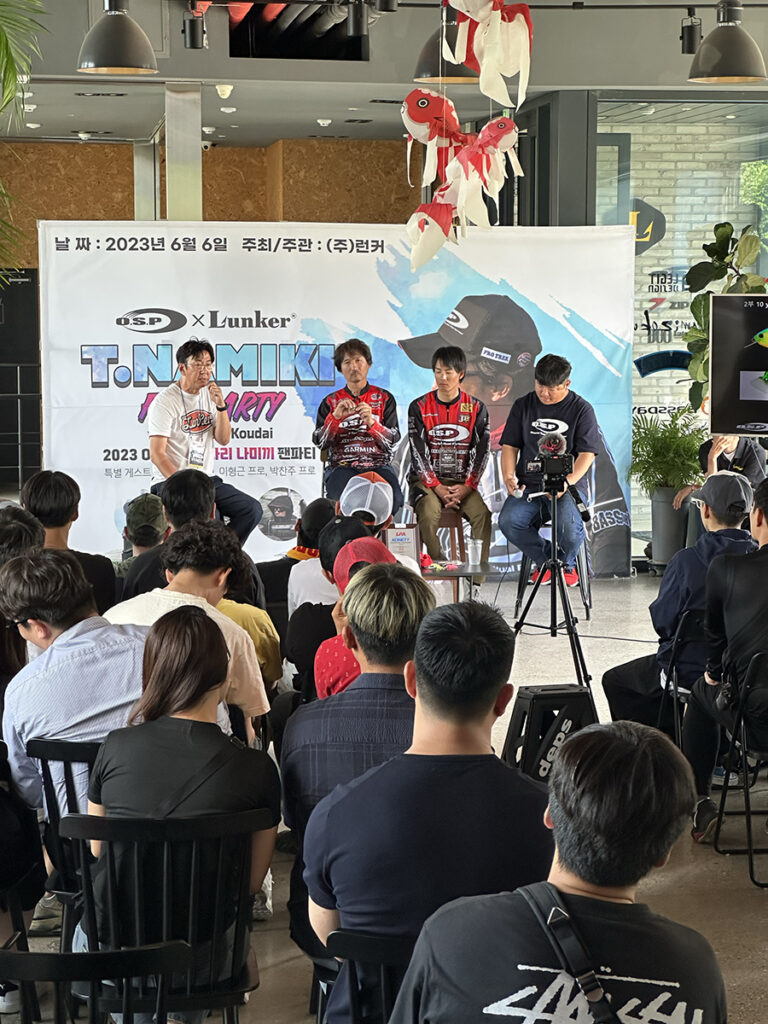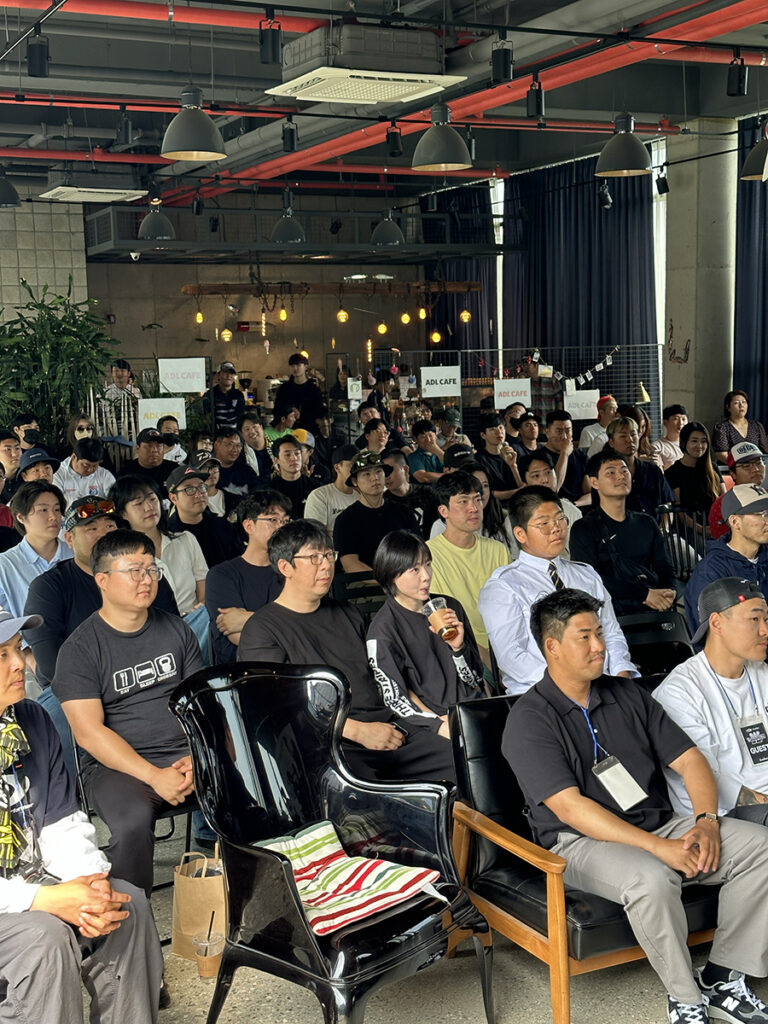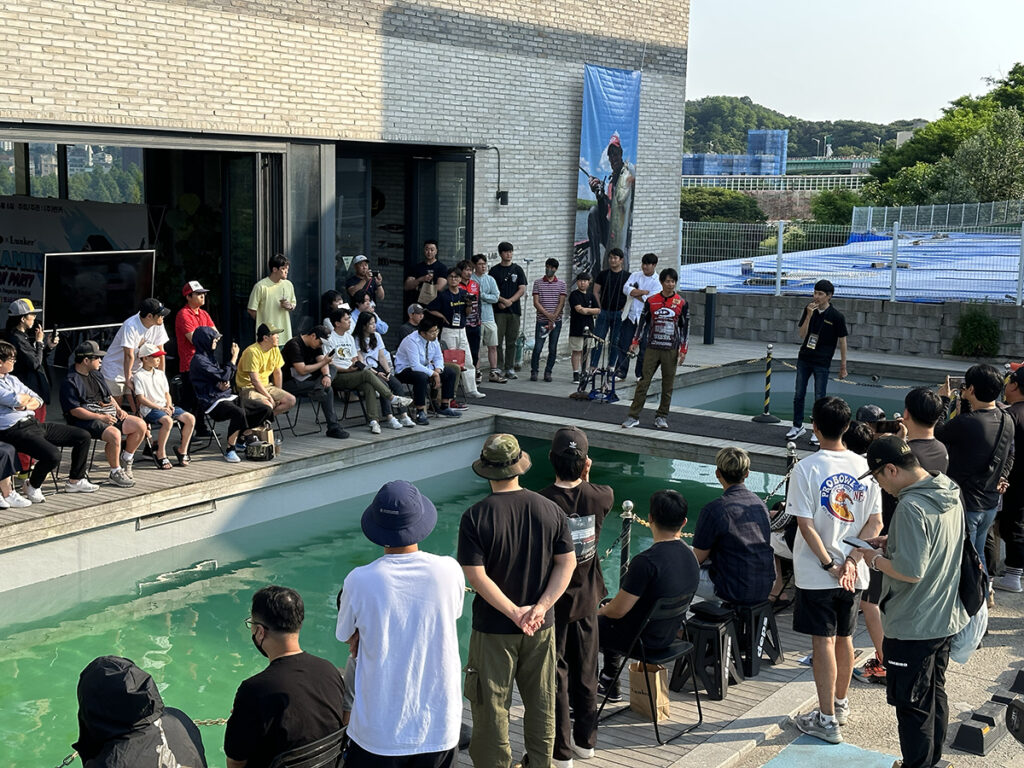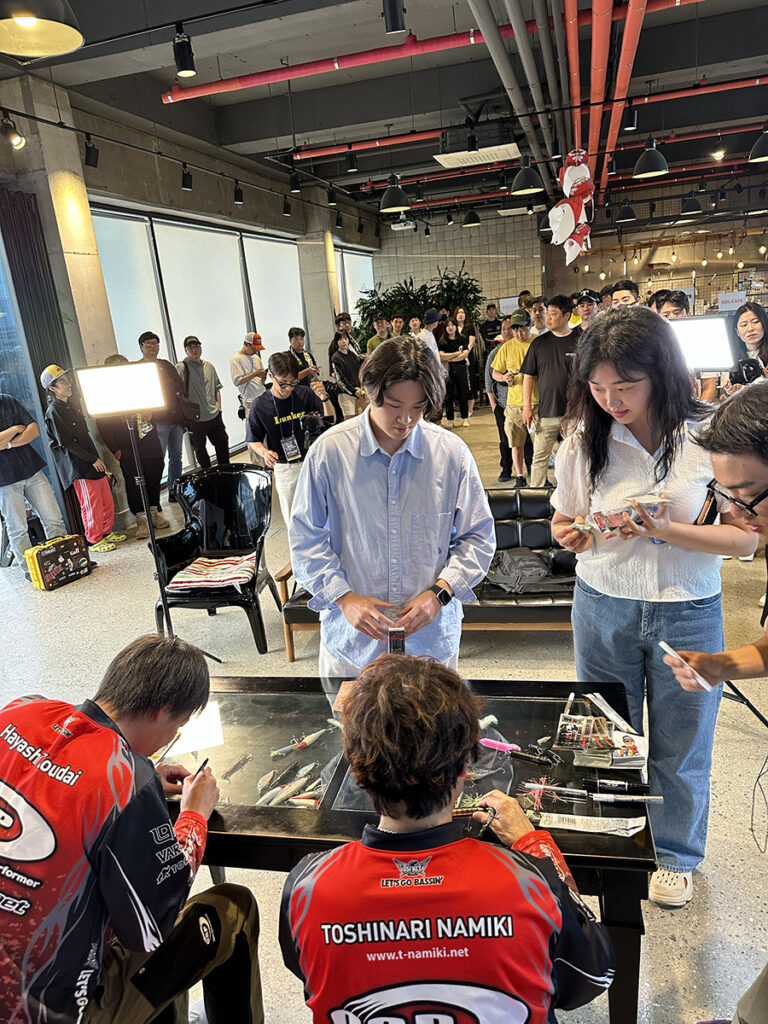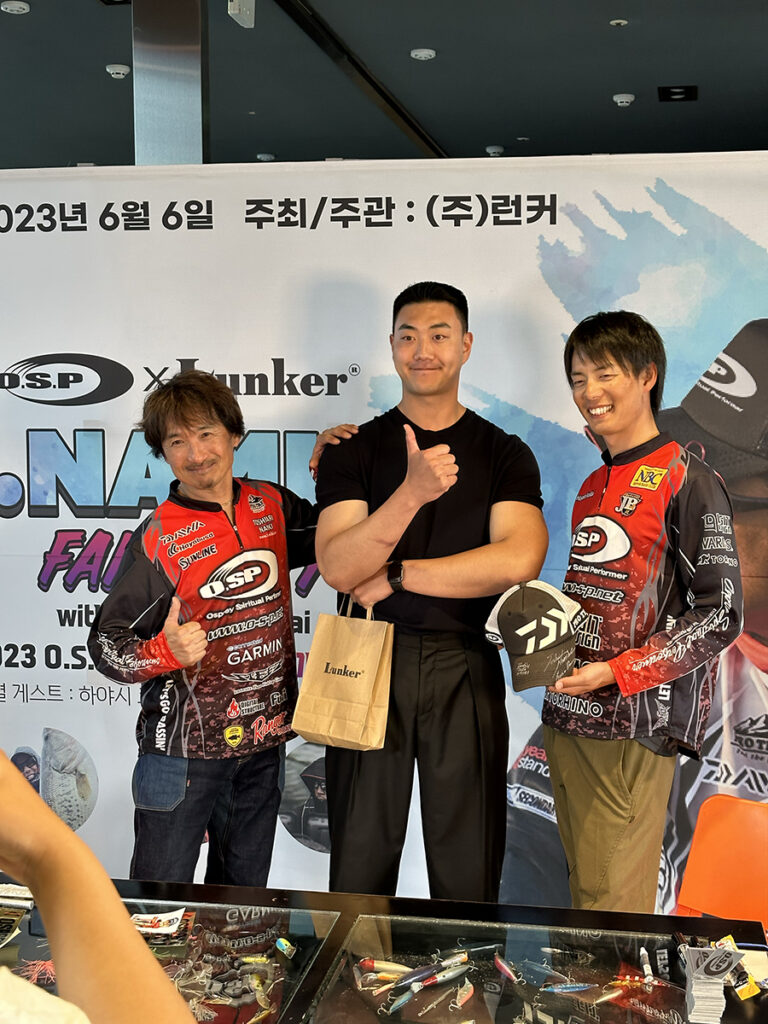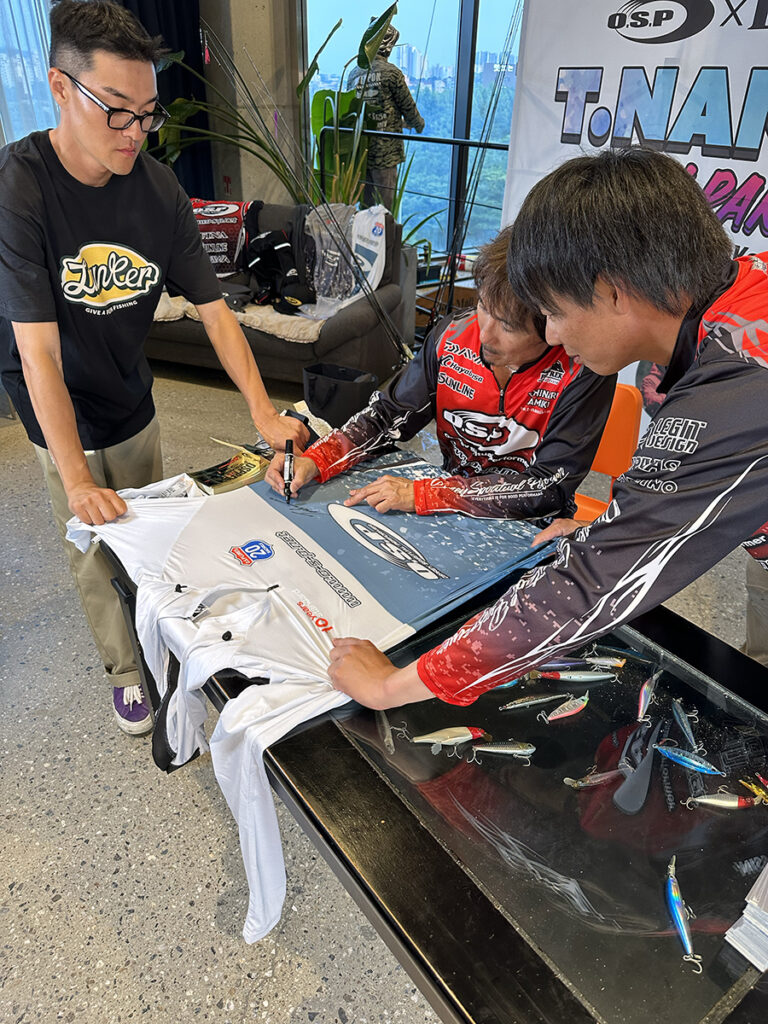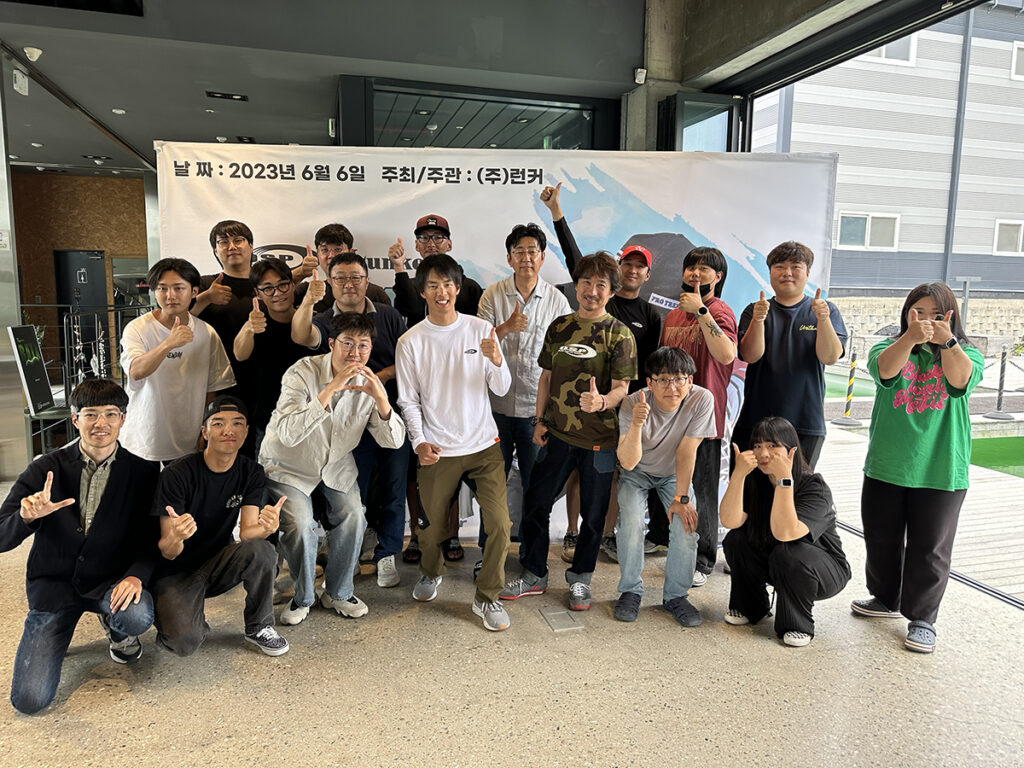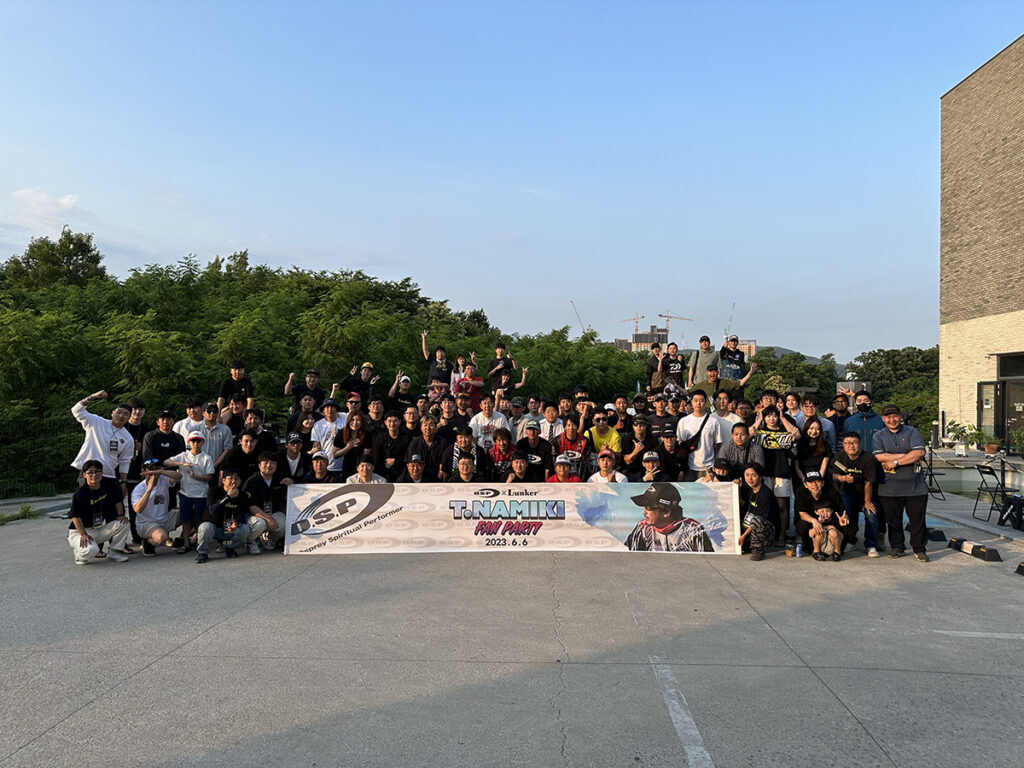 We will continue to develop lures and propose new fishing methods to make bass fishing in Korea more enjoyable.
Lunker, the Korean O.S.P distributor, fully backed us on this great trip. We would like to thank them and the many people who worked with them.