FGB×MONOPOOLMTM CUP2020 was held on 6th December at Inbanuma in Chiba Pref. O.S.P pro staff wins using Do-Live Beaver 3.5
His comment
Fishing garage black and I fished FGB×MTM Cup hosted by MONOPOOL MTM.
51 anglers fished on that day.
The day's water temperature in the morning got down to 8 ℃ influenced by the cold rain of previous day and the lowest temperature of this year.
It was a toughest condition for shallow lake but I got precious bite using 6g texas rigged Do-Live Beaver 3.5(ebi-miso black) into the withered grass when water temperature gets high a little.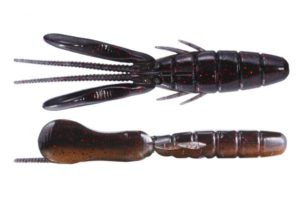 As expected the tournament was very tough. The anglers that brought fish on that day were 3 and fish were also three. But I was lucky to win with 1 fish 1260g
A lot of people fished this time but we made firm consideration for Corona virus like simple ceremony and meeting That is why we can enjoy the tournament.. So I would like to appreciate the host of this event.