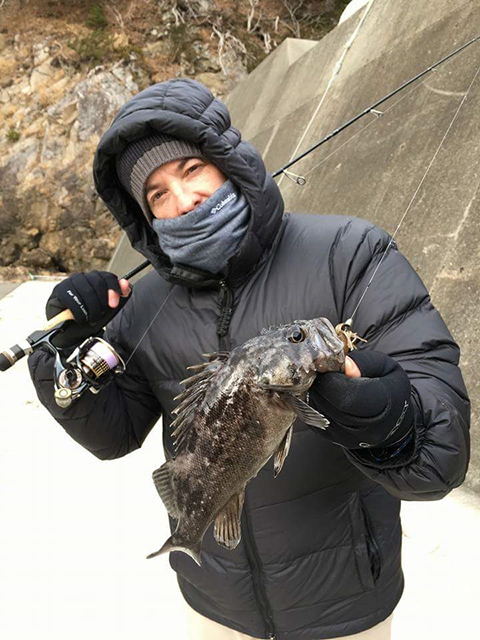 Hi everyone! Jay here.
With the first few +℃ days among us , I jumped into my shag mobile and headed 9 hours north! Yep! That's right, time to break out the jigheads, bullet weights and my favorite O.S.P softbaits! As with everything else in life, there's no 100% promises that when going fishing your going to catch anything but I really needed to get back out there after a long, cold winter.
Getting back to the no promises in life thing, I found out that the weather/location can change very quickly (which it did) and that made the fishing(catching) part of the trip a whole lot more challenging than I would haved liked.
That being said, and after taking an extra day of practice to locate those finiky fish, I had found a few schools of black rockfish that were ready to feed on a well placed Dolivehog 2.5 or Hp shadtail 4.2! or so I had thought……..
Being pumped and knowing I would slam the fish the following night (the tides were perfect)I returned home early with a smile…. Little did I realize I was about to experience the most shocking upset in my fishing career. (Ok, a little over the hill )
The next evening, I returned to my spot I had found only to be greated by 2 monster cranes and a small army of dump trucks who were digging out my money hole! After all the time and energy spent on this past trip , all I managed to come home with was a couple photos and the realization that I needed to up my game for my next trip.
Don't get me wrong! I enjoyed my trip up there, I was just expecting a little more action.
Next time for sure!
Jay