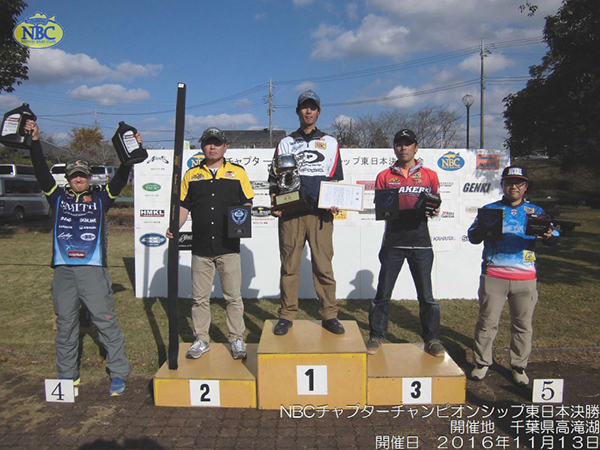 O.S.P pro staff Kodai Hayashi wins NBC Chapter Championship eastern final held at Lake Takataki in Chiba Pref. on Nov. 13th with 2 fish 1890g.
This championship was fished by 26 anglers that is top 5 of Tohoku, Kanto A, Kanto B, Kanto C, and Chubu-Shinetsu division and winner of last year.
He was from Chubu-Shinetsu division. Congrats!
His bait was neko-rigged Do-Live Crawler 4.5