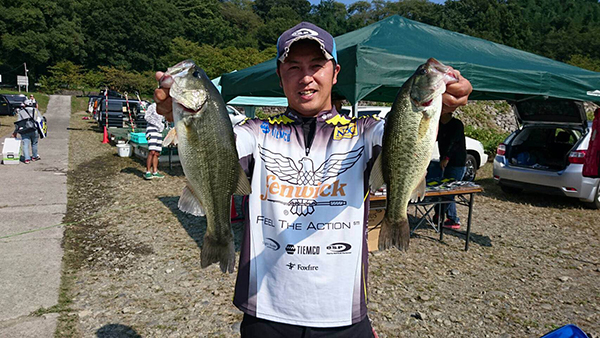 Oct. 2nd NBC Tokyo chapter 6th was held at Lake Tsukui Kanagawa Pref. and O.S.P pro staff Syunsuke Kanai finished 4th with 3 fish 1755g.
This is his comment:
Water looked good but a little muddy in the deep, so the condition was not the same. It was almost fall and fish scattered everywhere. I focused on the fish larger than 1 kg that supposed to be suspending 1-3m depth.
I did not make the weight I hoped but I'm happy I got the prize.
Bait:"Do-Live Shad"3.5(soft shell smoke) with 1/32 nail weight
"HP Shad Tail 2.5 (Neon wakasagi) 1/16 drop shot