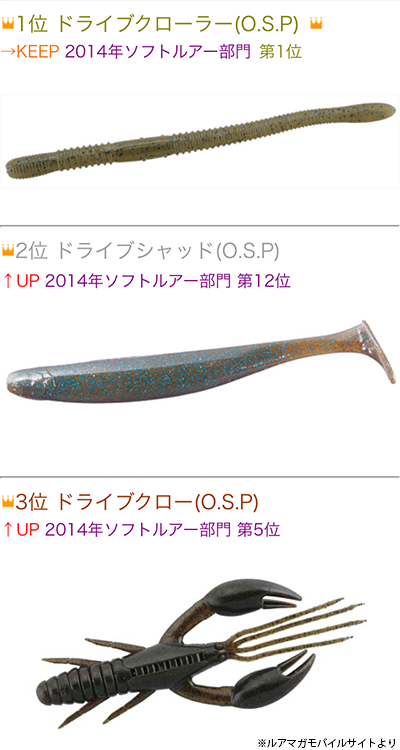 1st Do-live Crawler O.S.P
1st among soft lure department
Last year was the same 1st
2nd Do-live Shad O.S.P
2nd among soft lure department
Last year was 12nd
3位 Do-live craw O.S.P
3rd among soft lure department
Last year was 5th
O.S.P lure monopolized from 1st prize to 3rd of soft bait section in the "MVP hit lure rank 2015" run by Lure Magazine Mobile!
1st drive crawler, 2nd drive Shad and 3rd drive Craw.
This ranking is the total of almost 10000 data gathered from Lure Magazine Mobile Members.
We realized again that many anglers catch bass by O.S.P lure.
Please enjoy good fishing with O.S.P lures from now on!